Sandeep Tyagi
27 August 2023
It was genuinely such a nice experience with vedanta when my mother get operated for her cataract eye and all staff was very humble and guided us all process which became very easy while dealing all steps ..thankyou dr. Devender sir and all staff.
Pratik Priyadarshi
27 August 2023
The hospital team behaviour was very helpful specially of barkha and manshi mam. Also the machine are hi-tech
pavan chauhan
27 August 2023
Excellent
VINOD Garg
26 August 2023
Best eye hospital to cataract surgery.. I'm totally satisfied this staff service and dr. Are so intelligent.
Mohammad Tahir
22 August 2023
Best eye hospital service best gzb hospital eye canter best Dr best staf all carefully
Sanjay kumar
22 August 2023
Got my uncle cataract operation done in Vedanta hospital best hospital in ghaziabad
Nitin Gupta
22 August 2023
Mari Lasik kafi sunder Hui bhut aacha staff lga or doctor bhi kafi acche h Dhanyavad
Shobhit Bhardwaj
21 August 2023
Experienced doctor and helpful staff , So I recommend this hospital
Got my Lasik surgery in vedanta netralya ghaziabad nd m totally satisfied after surgery. Thanks 🙏 to doctor nd all staff. Special thanks to barkha mam
Why Choose Eye Hospital in Ghaziabad & Greater Noida​?
Vedanta Netarlya Clinics are centres for advanced Cataract and Retina Surgery. Now our Eye Care Clinic Available in Ghaziabad, Greater Noida, Hapur Roorkee & Haldwani.
Experienced Doctors from AIIMS and TOP institutions
Most of our doctors are experienced of more than 10 years and experience of thousands of surgeries. We have different specialist surgeons like Cataract, Retina, LASIK and Galucoma Surgeons.
Advanced Technology and Equipments
Vedanta clinics has world most advanced machines for diagnosis, treatment and surgery. We have advanced operation theatre with highest machines for Cataract and Retina surgery.
Treatment method with international guidelines
Our patients are always given treatment on preferred practice pattern with international standard lines with huge experience of our Doctors.

Digitalised and safe health record
All our clinics use advanced software for clinic data management which helps us in research and improvement in our patients eye health.
Affordable and quality Eye services
We have optimized and calculated fees for all procedures and surgeries so that we can reach to every section of society.
Counselling and Patient assistance
Vedanta netralya clinics have trained counsellors who explain all procedures and queries of patients to satisfy them.
Our Services
we provide surgical treatment of all aspects of eye diseases. Our experienced surgeons utilize state-of-the-art equipment and techniques to provide our patients best surgical results.
Intravitreal injection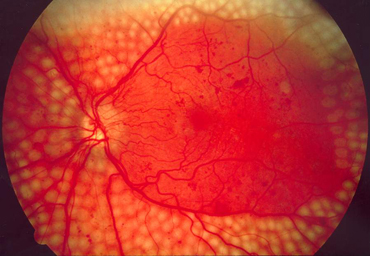 Diabetic eye clinic
Vedanta Netralya clinics
We aim to care for our patients compassionately in a technologically cutting edge environment using the latest advances in clinical research.
About Us​
Welcome to Vedanta Netralya
Vedanta Netralya clinics, group of Eye hospitals with aim of giving quality Eye care to every section of society. We have specialists with expertise from renowned institute like AIIMS and other topmost institutes. Vedanta Netralya Clinics are Day care Surgical Centers for advanced Eye Surgery in hands of Best Eye surgeons. We have specialized eye clinics for different Eye Specialty under one roof like cataract ,Retina , Glaucoma squint at different location with topmost and modernized technology . We have team of Best Eye Doctors who are not only best Eye Surgeons and clinicians ,but always eager to upgrade with new technology to give our patients best treatment .
vedanta Netralya clinics are an initiative of AIIMS ALUMINI who are managed by Best Eye Specialists who are also partner of these Clinics. It is our professional approach , advanced technology, specialists under one roof with utmost care of patients, make us one of the Best Eye care clinics in a short span of time.
Meet Our Eye Specialist Doctors
Vedanta Netralya clinics, group of Eye hospitals are unique place, which consists of nice and always supportive staff, a certified group of specialists.
Walk in walk out Eye care
Vedanta Netralya clinics has Eye specialists under one roof available six days in a week so that you can walk in without appointment and get yours Eye Treatment in short time . surgeries are also Day care so that short admission of 2-3 hours is needed.
Frequently Asked Questions
Our comprehensive approach to patient care means that your care can be managed all under one roof. See what patients usually ask about their problems.